COVID-19

Governor Wolf's Recommendation for Bucks County Businesses:

Bucks County is in the GreenPhase of Governor Wolfs
Phased Reopening of Pennsylvania. Bedminster Canine Kamp will remain open through this
transition and continue to follow CDC and DOH guidance for social distancing and cleaning
practices. We take the health of our employees, clients, and pets seriously and will continue to
offer essential services to our clients, while providing a safe working environment for our
employees. We have updated our website with our new service hours.
Bedminster Canine Kamp is located in Pipersville, PA and is Bucks County's premier pet care facility specializing in Pet Boarding, Dog Daycare, Pet Grooming and Dog Training.
Welcome to Bedminster Canine Kamp, a new, state of the art, boarding and doggy daycare facility with over 7000 square feet of comfortable space to host your dog or cat! Beyond the walls of our pet friendly facility, are 10 rural acres of land for your dog to play and explore with our Camp Counselors. We are conveniently located just 4 miles north of Doylestown, and are situated at the end of the Bedminster Industrial park; adjacent to beautiful farm land. Our Canine Kamp is very close to neighboring towns of Plumsteadville, Pipersville, Dublin, Ottsville, Perkasie, and Doylestown.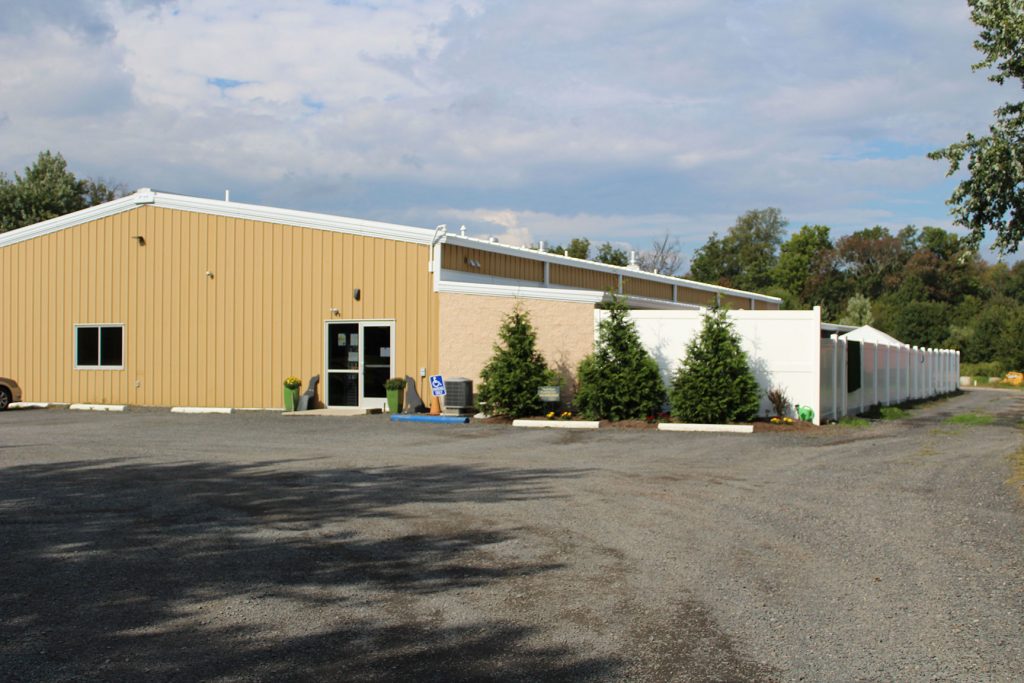 Business Hours
Daycare
Mon - Fri
7:00 - 6:00
Sat
8:00 - 4:30
Boarding
Drop Off
Mon - Fri
12:00 - 1:00
Sat
12:00 - 1:00
Pick Up
Mon - Fri
11:00 - 12:00
Sat
11:00 - 12:00
Sun
11:00 - 12:00      4:30 - 5:00
Alternate pick up and drop off times can be arranged for a small fee