Bedminster Canine Kamp provides a full day of supervised play and necessary rest time for your dog. Each guest will undergo a free evaluation to determine their unique temperament to ensure the safety of your pet, as well as our other campers. Each Camper's day is customized to meet their individual preferences for their maximum enjoyment. As their preferences change, we adjust their activities. We require all dogs to come for an evaluation prior to joining our daycare groups. Call today to schedule an evaluation!
Our Daycare provides individual care for all types of dogs, from the social dog that loves everyone, to the shy one that prefers cuddles and one-on- one walks with our friendly Kamp Counselors. We have multiple
areas for our campers to play and explore. The larger groups romp, play and splash in our graveled courtyard with secure 6 foot PVC fencing, while the dogs that prefer to run, play ball, or dig in our sandbox, go out to our 2 acre grass yard with chain-link fencing. Some dogs prefer to go for quiet one-on-one nature walks around our pond and grounds. We also have an indoor playroom for those rainy or extreme weather days. Our Campers rotate their time between walks, playing, resting, bathroom breaks and snack or lunch time. Some may also receive training or grooming during their stay.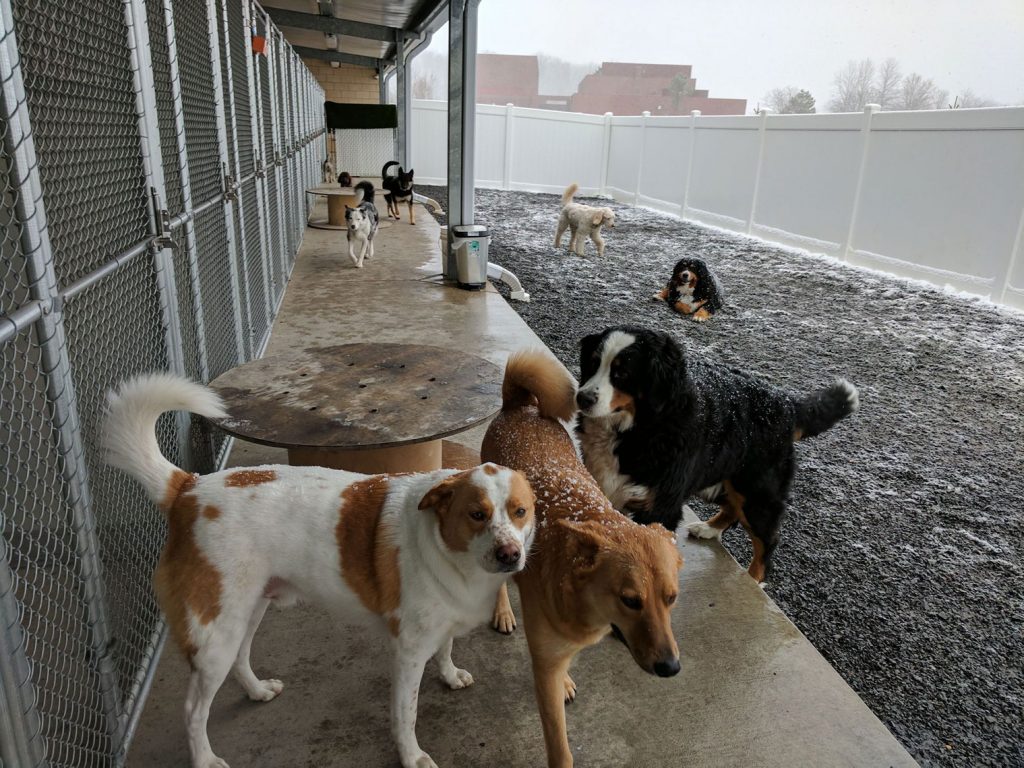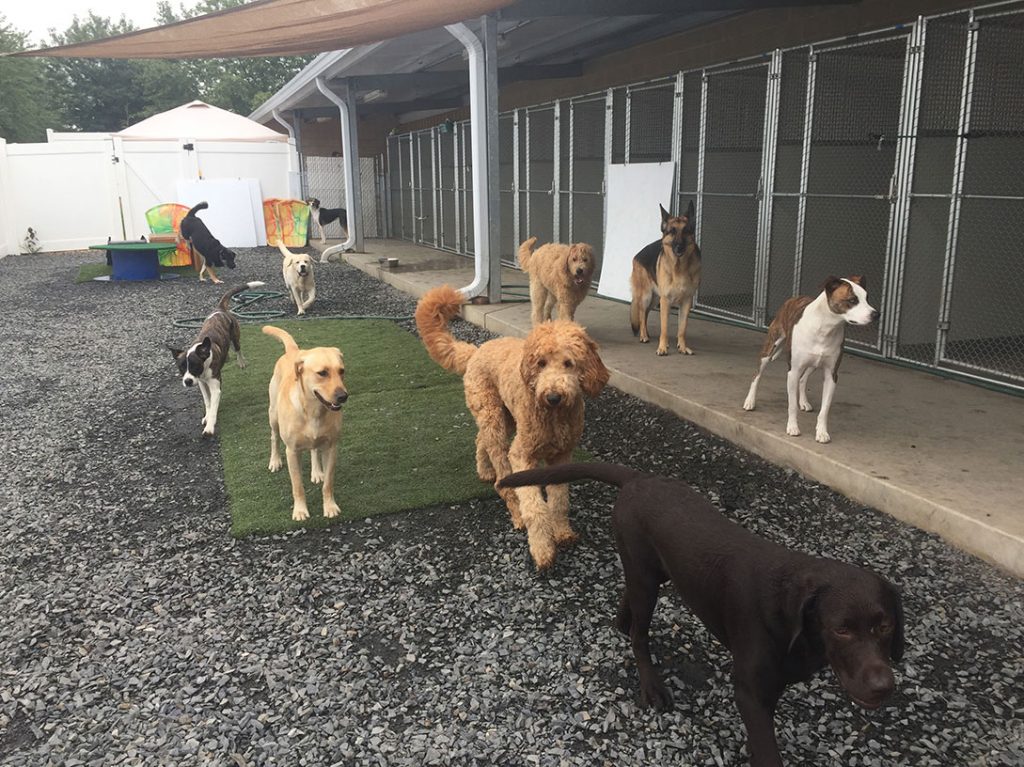 Daycare Services:
Group Play with fun climbing obstacles and puppy pools to enjoy
Cuddle and petting time with Kamp Counselors
Enrichment games and puzzles
Ball or Frisbee play
Nature Walks
Rest Time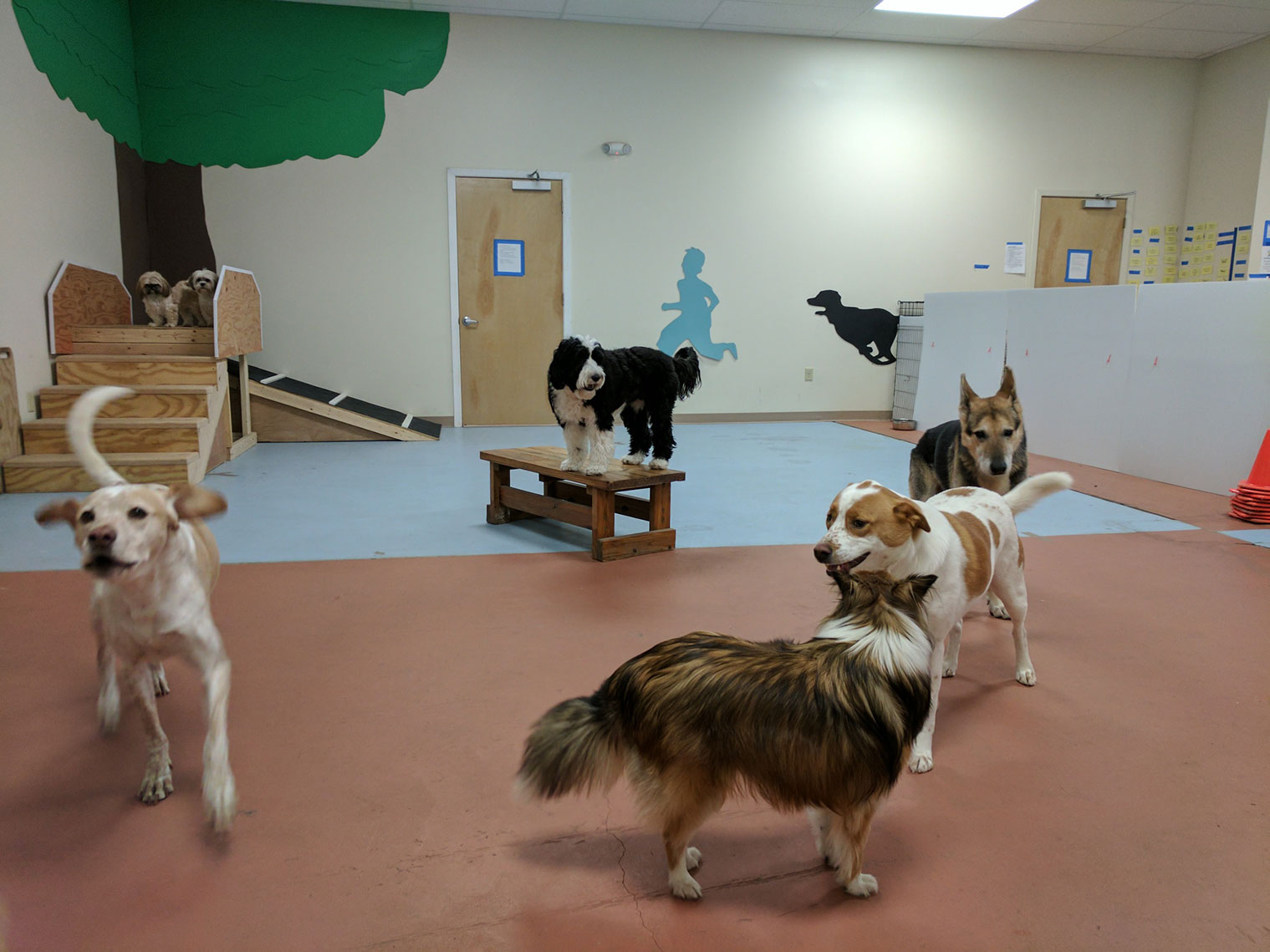 RATES
Half Day - 5 hours
$19
Full Day
$26
3 days ( multiple day discount! )
$75
4 days ( multiple day discount! )
$100
5 days ( multiple day discount! )
$125
6 days ( multiple day discount! )
$150
Nail Trim - special rate for Daykampers
$7.50
Please call to set up a time to tour facility and discuss your needs.
Daycare hours are M-F 7AM – 7PM and Saturday 8AM – 4:30PM.
Day Care Hours
Mon - Fri
7:00 - 6:00
Sat
8:00 - 4:30